Parameters
| | | | |
| --- | --- | --- | --- |
| Model | B91-150 | Frequency | 3Hz |
| Measuring Range | 0.03~150m | Size | 78*67*28mm |
| Measuring Accuracy | ±3mm | Weight | 72g |
| Laser Grade | Class 2 | Communication Mode | Serial Communication, UART |
| Laser Type | 620~690nm,<1mW | Interface | RS485(TTL/USB/RS232/ Bluetooth can be customized) |
| Working Voltage | 5~32V | Working Temperature | 0~40℃(Wide temperature -10 ℃ ~ 50 ℃ can be customized) |
| Measuring Time | 0.4~4s | Storage Temperature | -25℃-~60℃ |
Note:
1. Under bad measure condition, like environment with strong light or the diffuse reflectance of measuring point over-high or low, the accuracy would have bigger amount of error:±3 mm+40PPM.
2. Under strong light or bad diffuse reflectance of target, please use a reflection board.
3. Operating temperature -10 ℃~50 ℃ can be customized.
Application
The main applications of laser ranging sensors include:
position monitoring of moving objects;
railway catenary measurement, building boundary measurement;
inappropriate object measurement;
industrial automation and intelligent production management;
vehicle speed and flow statistics;
industrial monitoring signal trigger control;
XY positioning; automatic control of target distance;
monitoring of safe parking position of ships;
container positioning;
vehicle safety distance measurement;
elevated cable measurement, height limit measurement;
measurement of the width of boxes on conveyor belts, etc.
For more applications of laser ranging products, please contact us.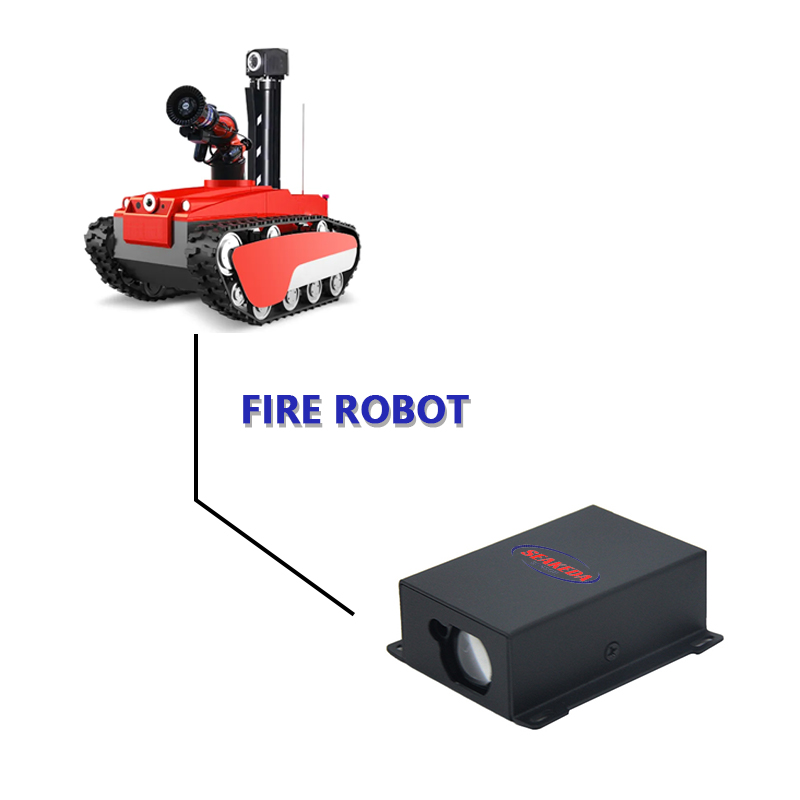 FAQ
1. What is the minimum detection distance of the laser ranging sensor?
The minimum detection distance of the Seakeda laser sensor is 30mm. Of course, we also have ranging sensors without blind spots, please contact us for details.
2. Does the laser range sensor have strict requirements on the lighting environment?
For outdoor environment measurement, do not aim at strong light materials such as the sun or mirrors, which will easily damage the laser distance module. When the ambient light is too strong, a reflector can be added.
3. Can the laser measuring sensor achieve 360° scanning ranging?
At present, the Seakeda laser ranging sensor is a single-point laser measurement, and a rotating device needs to be added for 360° scanning.